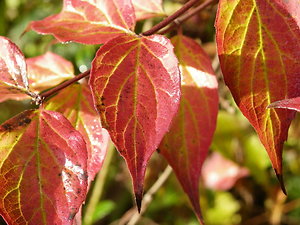 My counselling
I offer both short and longer-term counselling, depending on what you're looking for. I work at your pace, helping you to come to a greater awareness of yourself, whilst being gently challenging. You lead the process, and as we progress, I will check from time to time if I've understood you. Through this dialogue, new possibilities emerge, enabling you to make clearer decisions about how you wish to live your life.

How I can help you

Although my work is informed by a range of counselling approaches, my skill is working out which is appropriate for you. The sorts of concerns I can help with include:

Anxiety and panic attacks
Depression – sadness, worry or anger
Loss or bereavement
Feelings of loneliness and isolation, including low self-esteem and lack of confidence
Stress at work and other career challenges
Relationship issues – with your partner, your family, your friends
Fertility issues
Trauma, both recent and in the past

I am psycho-dynamically trained, which means we may consider not only what's happening now in your life, but what has happened in the past that may be, often unconsciously, linking into present difficulties.

We can also explore your relationships. We don't all have the same world view and we often don't realise how others experience us. Where we think we're being helpful, they might perceive it as interfering. As your counsellor, I can reflect back to you the way you relate to others, and we might consider alternatives.



Frequently asked questions
I've tried to answer the most frequently asked questions, but please feel free to get in touch if you have any other queries.

What happens in our first session?
When you contact me, we arrange a time to meet and talk about your concerns. This is a no obligation meeting which allows us to see how we might work together and lets me think about the best way forward for you. If we agree to continue, we arrange a time to meet regularly each week. Each session lasts 50 minutes. This time and space is kept for you and you alone until you choose to finish.
Where do we meet?
I offer face to face, online and telephone counselling.

Face to face we meet in a quiet, comfortable room, and together we work within an accepting, non-judgmental and empathetic environment. Here, you can explore your thoughts and together we seek ways through the difficulties.

How long does it take?
This is very personal, depending on why you're coming to counselling.


Sometimes we agree before starting on a limited number of sessions to explore a specific issue. Sometimes we leave the ending open until you feel you are ready to finish. It's your decision how long you stay in counselling. We will regularly review the process and your thoughts and feelings about how you're getting on, and if you are getting what you need from it.

How much does it cost?
£55 to £70 per session.

Occasionally I am able to offer sessions at a reduced fee. Please let me know if this is important to you.


What about confidentiality?
Anything you tell me is in complete confidence and will stay that way, except where you tell me otherwise. Information you share is never disclosed to others with the exception of Supervision which I am required to have by my professional associations. You are anonymous in this consultation. Also if required by a court of law or there is a serious risk of harm to yourself or others. I would always seek to discuss this with you in the first instance. All the testimonials on my website are from genuine people with whom I've worked and who have given me permission to share their thoughts; for confidentiality reasons, they have been made anonymous.

What if we meet outside counselling?
Because I work and live locally, my policy is that if I pass you in the street or in a shop, I acknowledge you if you acknowledge me first. This is to preserve your confidentiality – after all, neither of us knows who the other is accompanied by and what they know.

What if I'm unhappy with my counselling?
If you have any concerns during your counselling, please tell me. I find this is nearly always the best way forward.